Welcome to my blog!
I am very excited to share with you my photos and creative projects I do with my American Girl Dolls.
I recently went to the American Girl store for a friends birthday party.
We had SO much fun!
American Girl thinks of every detail.
After we finished eating we all set out to shop.
It took us a while to decide what to buy. My Aunt and Uncle gave me an American Girl gift card for Christmas, and I could not wait to spend it!!
I finally decided to get Kit's reporter set. Last year when I went, I bought her reporter dress.
This set of accessories is so neat.
The camera has a lot of detail to it. It almost looks real!
Her pen has a lid to it. At first I wasn't expecting it to open.
Once I opened it I was taken back with how real it looks. It
even has her name on it.
Of course every reporter needs a notebook.
The set also came with a bundle of ten newspapers.
Kit's story is right on the front page too!
This mini newspaper looks like a real one.
Before we left, we spotted some really cute T-shirts. They had enough that were just the right size for
all of us. So we all got matching shirts.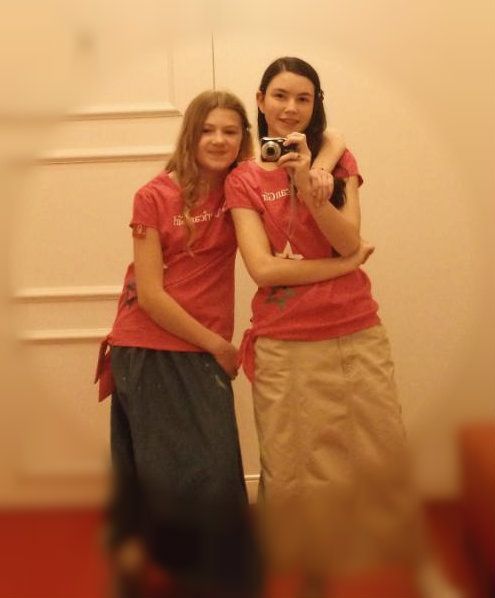 It was a great day, filled with giggles and chatter of friends.