Kirsten got cold and wanted to get inside really quick, but as she turned to go inside she dropped the camera. Not just did she drop it, but she stepped on it!
"AH! Oh boy, I don't want Kit to find out what I did," she thought to herself.
She picked up the camera and ran inside to see what damage she did. She was able to close the camera so she thought that maybe the damage was not bad. She decided not to tell Kit.
***
However IT WAS BAD when Kit did find out.
***
It was a quiet Tuesday afternoon. Josephina and Kirsten were playing tic-tac-toe.
Kit was in the other room and she got out her camera. It was then she noticed that something wasn't right.
"KIRSTEN!!!" she yelled. Josephina got up and ran out of the room.
"Uh-oh, Kit's in a mad rage, and I am out of here!" Josephina said.
"And it's all my fault," Kirsten replied.
Kit walked into the room.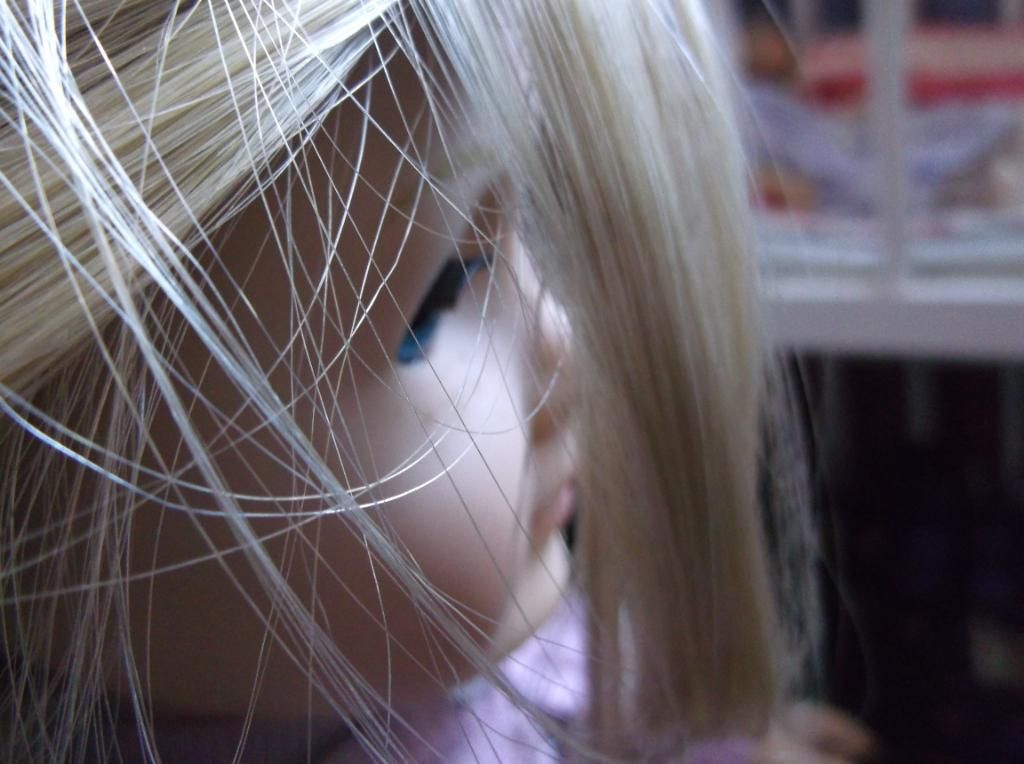 She did NOT look thrilled at all.
" What in the world did you do to my camera when you took it out the other day?"
Kirsten had to tell her the truth.
" Well, I got cold so I went to go inside. When I did, I dropped the camera and accidently stepped on it. I didn't think that to much damage was done to it."
"Well, one of the screws has to be broken because it does't open as easy." Kit said.
"I'm sorry. I might be able to take it somewhere to get it repaired." Kirsten said.
She was able to get it repaired and Kit was happy. Kirsten was also happy because she told Kit the truth.
Lie not one to another, seeing that ye have put off the old man with his deeds.
Colossians 3:9
*****************************************************************************
I, Bess, did actually drop the camera in the snow and forgot all about it. When I took a step back I heard a crunch. The first thing that popped into my head was, "I'm not holding the camera!" I didn't want to turn around. When I did, I saw the camera laying in the snow. I picked it up and ran inside. I only had it for two weeks and I didn't want it to be broken! I am able to close it, but you have to be gentle with it. One of the screws is broken so it doesn't close as easily as it should. At least that was all that happened to it!