This weekend my Grammy gave me a Dream Bakery set from Crayola.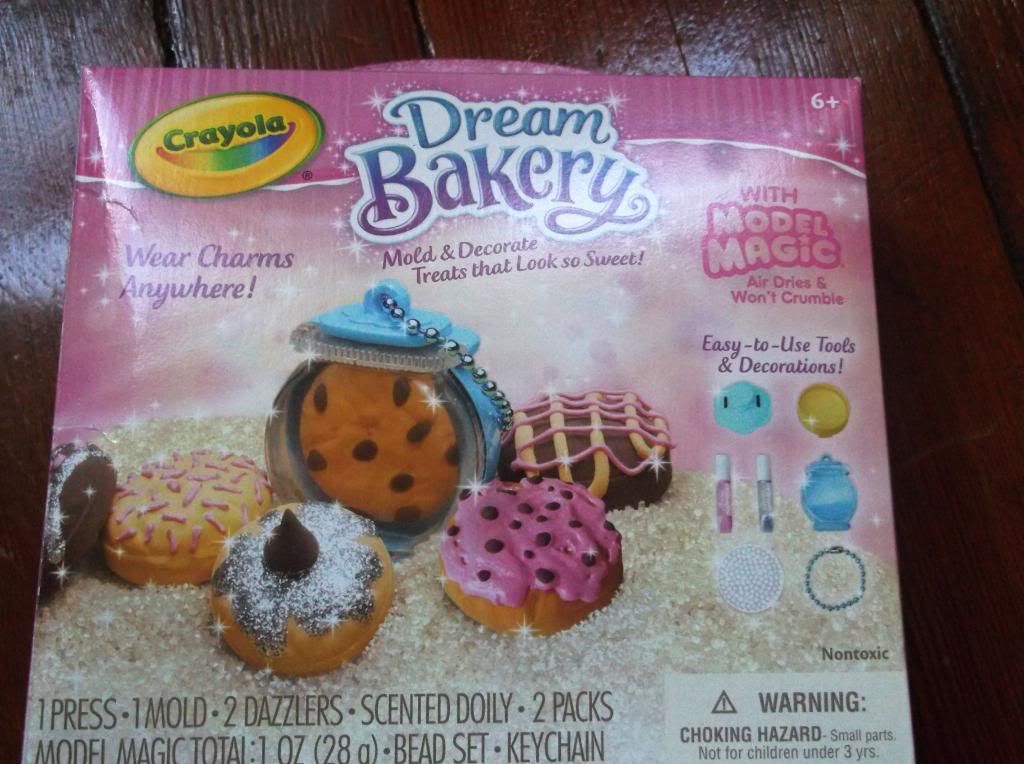 I worked on them Saturday night and it was really fun.
The model magic was like a foam and very easy to use.
You would put the model magic in a mold and then it would make the shape of the cookie.
After that, the fun part came-decorating it!
I made seven cookies.
With the left over model magic I made one doughnut and one pop-tart.
Here's a few pictures of them.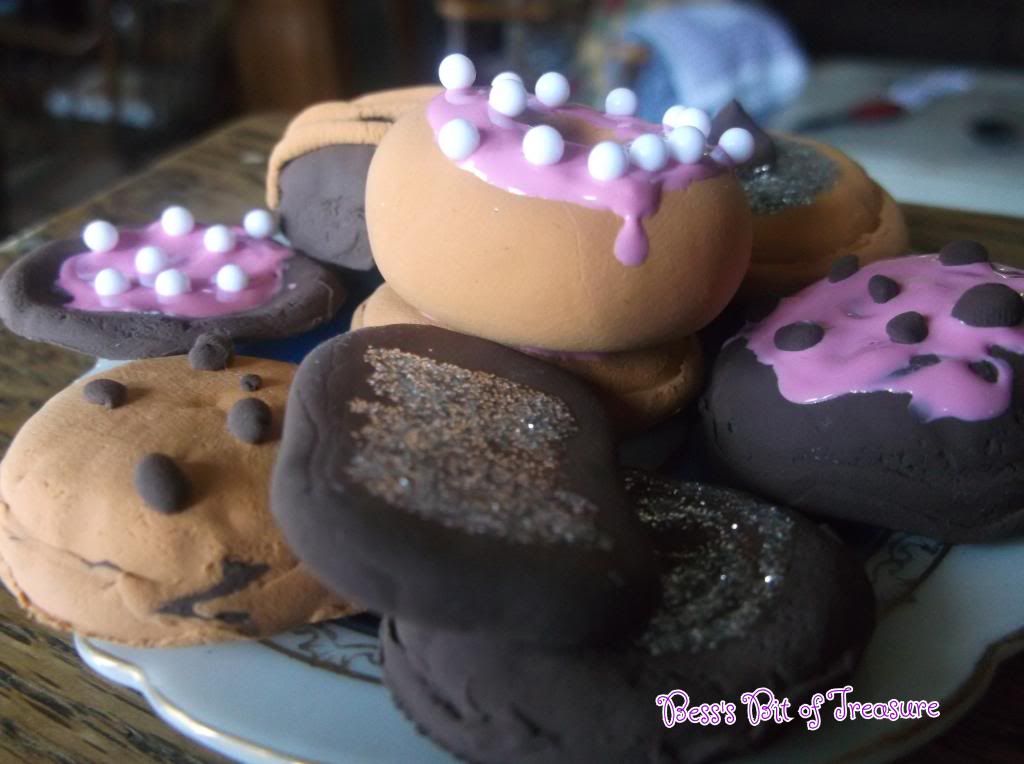 They're so cute, fun, easy and perfect for American Girl!